I am a bit worried about how much I love the Elemis Nourishing hand and body lotion. Yes it is true I have started a bit of a love affair with Elemis but this body lotion is amazing.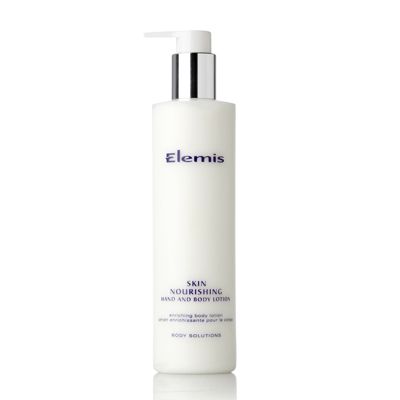 It is a nice, thick lotion but does not take ages to sink in. It leaves no rough patches on your skin...at all, even your heels. Your skin will love you if you slather this lotion on.
The smell is amazing I actually made a hmmmmm noise when I smelt it and on the days that I use it I wear no perfume...Infact I wish they made it into a perfume lol! I hope some one from Elemis reads my pleads!
I was luck enough to receive it for Christmas but now I won't be able to be without it! I am only using it a few times a week or when I need cheering up at the moment. Once I stock up though I will be using it every day. It is bliss in a bottle.
This super size was actually in a gift set and I will be writing posts on each of the items in the bag as there is not a bad one in there.
This lotion will certainly be going in my hospital bag as it is the perfect soother to both body and soul.
Visit Elemis at
www.timetospa.co.uk
Treat yourself to this and you will not regret it!!